Getting Yourself Oriented
Getting Yourself Oriented
---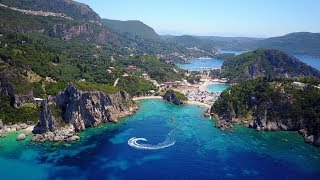 Palaiokastritsa is a village in northwestern Corfu. Corfu has been suggested to be the mythical island of the Phaeacians, and the bay of Palaiokastritsa to be the place where Odysseus disembarked and met Nausicaa for the first time, see Geography of the Odyssey. The monastery in Palaiokastritsa dates from 1225. To the east lies Ocean View and, to the south, is Scarborough. Fish Hoek is the nearest major centre with a train station linking it to Cape Town. It's around a 15 minute drive to the East. Further north, along the dramatic and scenic Chapmans Peak coast drive, you'll pass Noordhoek with a huge wide beach popular with surfers, and on to Hout Bay, Llandudno and Camps Bay, before reaching Cape Town (it's a must drive with a stop for lunch in Hout Bay!). Further afield, but still within easy reach you have the wine region, with places like Stellenbosch (1 hour drive) and Franschhoek (1.5 - 2 hr drive). Beach Retreat is located a few blocks back from the beach, around 300 metres on foot. We are a short drive or walk from the village centre, approximately 1km where you'll find a small selection of restaurants and shops. See more information on restaurants and shops elsewhere in this guide.
---
Suggestions if you Arrive Early
---
Many guests will arrive before the designated check-in time. The good news is that there is plenty to do. We often suggest that guests visit the grocery store (links to Where the nearest? tabs) and do a small shop. That will give you more time to relax once you've checked in. There are also a few good restaurants for lunch so why not relax and enjoy some of the local food! Just head to the Local Area Guide section in the menu.
---
---